Welcome to Tarporley Parish
One Parish, Three Churches. The parish includes the churches of St Helen in the centre of the village of Tarporley, St Thomas', in the village of Eaton; and St John and The Holy Cross, in Cotebrook.
Services for Sunday 3rd July,
The Third Sunday after Trinity
will be:-
9.00am All-Age Worship at St Thomas' Eaton
10.00am All-Age Worship at St Helen's Tarporley
11.15am Baptism and Holy Communion at St John's Cotebrook
6.30pm Evensong at St Helen's Tarporley
Parish of Tarporley - Find us on Facebook! facebook.com/ParishOfTarporley
We will continue to burn the candle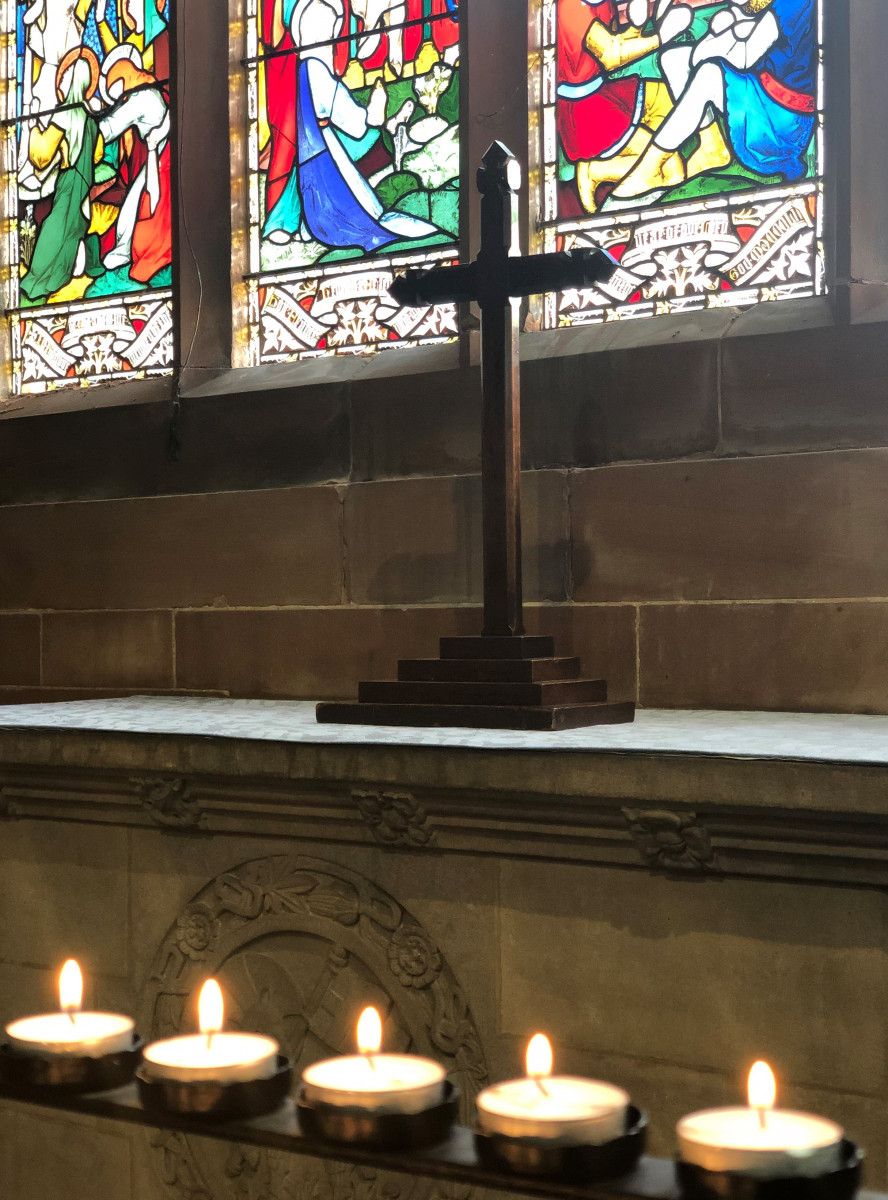 of prayer on behalf of us all
Every Wednesday at 10am there is a said service of Holy Communion at St Helen's Church.
St Helen's is also now open daily from 9am to 5pm for anyone wishing to spend time in private prayer or quiet reflection.
Our Parish Church magazine 'The Link' can be downloaded by clicking here.
Safeguarding
St Helen's Parish Church takes its duty and obligation to protect all extremely seriously. We have adopted the national Church of England's robust procedures and guidelines. You can find out more about the national policies and procedures at www.churchofengland.org/safeguarding.
If you have any safeguarding concerns or issues of a safeguarding matter then you can find useful contact information below and at www.chester.anglican.org/socialresponsibility/safeguarding
Our Safeguarding Officer is Liz Neely;
Contact information for Liz may be obtained by e-mailing admin@tarporleyparish.co.uk